Highlights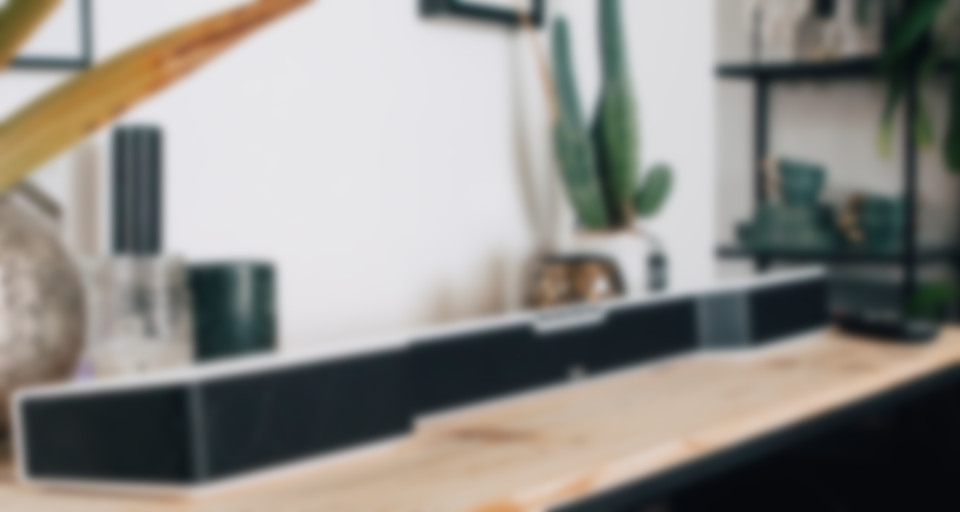 Why we love this product
Cinema sounds at it best surround. With the Cinebar Duett Surround it's never been easier. There's no need for an extra amplifier, AV receiver or cables.
Key advantages at a glance
High-class, slim soundbar for fantastic TV and music playback
Variant with 2 wirelessly controlled surround sound speaker effect and T 6 Subwoofer for realistic cinema sound without endless cables in living rooms up to 30 m²
10 High Performance Töner in der Soundbar, 2-Wege-System, 6 Endstufen + Subwoofer für den besten Sound in dieser Klasse
Dynamore® Ultra technology with side-firing speaker for virtual surround sound
Wireless down-firing subwoofer for deep, precise bass
With Bluetooth® for wireless transmission via smartphone (Spotify, YouTube etc.)
HDMI (1 IN, 1 OUT), CEC and ARC for operation with the TV remote control, single cable connection
Integrated wall mounting, line-in, optical digital input, sound adjustments, night mode
Features
All technologies at a glance

Es müssen keine Kabel durch den Raum gelegt werden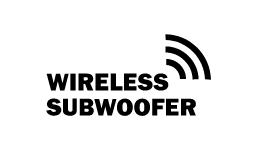 Wireless subwoofer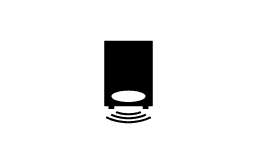 Downfire-Subwoofer. Der Tieftöner ist zum Boden hin ausgerichtet.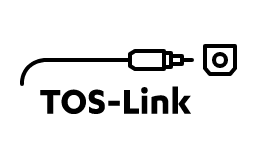 Icon - digital audio input - optical TOSLINK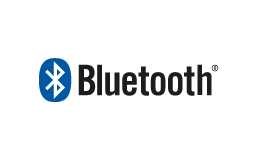 Streame Musik kabellos vom Smartphone, PC, Notebook oder iOS- bzw- MAC-OS Gerät auf den Lautsprecher. Videoton wird Lippen-synchron übertragen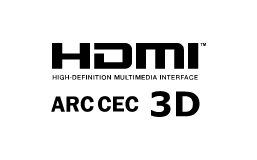 HDMI-Anschluss mit 3D-Unterstützung sowie ARC (Audiorückkanal) und CEC (Steuerung mit der TV-Fernbedienung)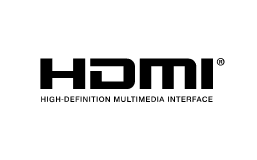 HDMI-Anschluss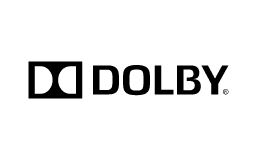 Unterstützt das klassische Dolby Digital Surround Tonformat, welches auf DVD oder Blu-ray gespeichert ist.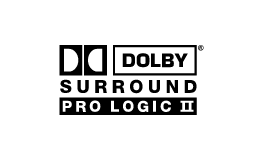 Dolby Pro Logic II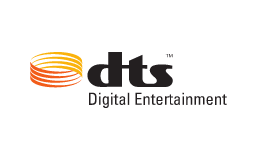 DTS Digital Surround: DTS is a multi-channel sound variant for playing DVDs or Blu-rays with a maximum of 6 soundtracks for a sound channel allocation of 1.0 up to 5.1 surround. However, this DTS variant does not support the DTS HD Audio codec.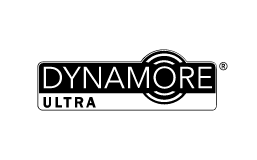 In Berlin von Teufel entwickelte Technologie zur Verbreitung des Stereosignal mittels seitlich abstrahlender Töner.
Nitro for your TV sound
The Cinebar Duett is more loudspeaker than soundbar. With a total of 10 drivers, it produces as much sound pressure as a speaker twice the size. The total membrane surface and the large drivers fully compensate for its sleek form.
Acoustic masterpiece, made in Berlin
Side-firing speaker
Creates virtual surround sound with Dynamore Ultra technology. There is one speaker on either side of the soundbar. This double placement provides extra power even in larger rooms.
6 amplifiers
Each channel gets its own power amplifier. Class-D technology ensures high efficiency and very low noise.

2-way system
For particularly clear high- and natural mid-tones with excellent speech intelligibility.
Longer strokes
All drivers can achieve particularly long strokes, i.e. the membrane is very flexible. This results in comparatively high levels with very low distortion.
Dynamore® Ultra
Dynamore® Ultra technology, developed by Teufel, offers an astonishing surround sound via side-firing speakers without the need for additional rear speakers.
Wireless music streaming
Bluetooth allows you to stream music wirelessly from your phone, laptop or tablet to the Cinebar Duett, with a range of up to 10m. Even video sound is transmitted perfectly in-sync.
Bluetooth: high fidelity wireless audio
Our products provide clean, stable Bluetooth connection with minimal power consumption at ranges from 10 meters and up.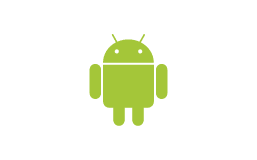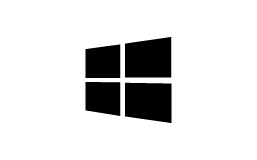 Stream music, movies, or games from your smartphone, tablet, laptop, PC or Mac.
All operating systems supported.


Perfectly synced

The sound and video always match whether you're gaming or watching TV.

Easy operation
When connected to the TV via HDMI, the Cinebar Duett can be easily controlled with the TV remote control. No matter which model you own.


Connect your way

HDMI-in
The TV HDMI connection is suitable forARC as well as CEC.
HDMI TV
Connection for a music player with HD sound quality.
Optical digital input
For TV receivers, CD players or other media devices or HDMI output.
Aux-in
For connecting to mp3 players or smartphones.
Power
The Cinebar Duett only uses 0.4-Watt power on stand-by mode.
Fits in everywhere
The Cinebar Duett comes with an integrated wall mount. You just need two screws and you can simply hang the soundbar up. Otherwise, thanks to its flat shape, it fits perfectly in front of the TV.
Included components
Cinebar Duett Surround "4.1-Set"
1 × pair of satellite speakers Effekt – Black

2 × Effekt satellite speakers (pcs) – Black

1 × T 6 Subwoofer (2020) – Black
1 × Soundbar Cinebar Duett – Black

1 × remote control CB Duett RC – Black
1 × Power cable – Black
Specifications
Effekt satellite speakers (pcs)

Wireless surround speakers

| | |
| --- | --- |
| Width | 11,2 cm |
| Height | 15,3 cm |
| Depth | 11,2 cm |
| Weight | 0,96 kg |

| | |
| --- | --- |
| Automatic on/off | Yes |
| Storage for settings when disconnected | Yes |
| Standby-Function | Yes |
| Standby-Power consumption | 0,5 W |
| Output performance amplifier: Satellites | 35 W |
| Amplifier technology | Class D |
| Amplifier channels | 2 |

| | |
| --- | --- |
| Enclosure material | Plastic |
| Enclosure surface | Housing: silk matte / grille: glossy |
| Keyhole plate mounted | Yes |
| Wall mounting brackets | Yes |
| Tweeter (number per enclosure) | 1 |
| Tweeter (diameter) | 19 mm |
| Midrange driver (number per enclosure) | 1 |
| Midrange driver (diameter) | 76 mm |
| Frequency range | 120 - 20000 Hz |
| Acoustic principle | 2-way-system |
| Enclosure type | Closed |

| | |
| --- | --- |
| Width | 21 cm |
| Height | 40 cm |
| Depth | 38 cm |
| Weight | 8,57 kg |

| | |
| --- | --- |
| Power supply voltage | 230 V |
| Automatic on/off | Yes |
| Maximum power consumption | 120 W |
| Safety class | 2 |
| Standby-Function | Yes |
| Standby-Power consumption | 0,4 W |
| Wireless Subwoofer | Yes |
| Power output capacity sinus (RMS) Bass | 60 W |
| Power output capacity impulse (peak) Bass | 90 W |
| Amplifier technology | Class D |
| Amplifier channels | 1 |

| | |
| --- | --- |
| Lowest frequency (-3 dB) | 33 Hz |
| Equalisation openings (pos.) | Bottom |
| Equalisation openings | 1 |
| Downfire | Yes |
| Enclosure material | MDF |
| Enclosure surface | Laminated, matte |
| Net internal volume | 20 L |
| Integrated stand | Yes |
| Woofer (number per enclosure) | 1 |
| Woofer (diameter) | 165 mm |
| Woofer (material) | cellulose |
| Frequency range | 33 - 200 Hz |
| Maximum sound pressure level | 104 dB/1m |
| Acoustic principle | 1-way-system |
| Enclosure type | Bass reflex |

Soundbar Cinebar Duett

Premium slender soundbar for exceptional TV and music playback

| | |
| --- | --- |
| Width | 96 cm |
| Height | 8,5 cm |
| Depth | 14 cm |
| Weight | 2,2 kg |

| | |
| --- | --- |
| 3.5mm stereo in | 1 |
| Digital inputs optical | 1 |
| Bluetooth | Yes |
| HDMI 3D ARC CEC‌ | Yes |
| Video outputs - HDMI | 1 |
| Video inputs- HDMI | 1 |
| HDMI Version | 1.4b |
| HDMI Version | 1.4b |

| | |
| --- | --- |
| Dolby Digital | Yes |
| Dolby Pro Logic II | Yes |
| DTS Digital Surround | Yes |
| Dynamore® Ultra | Yes |
| Dolby Pro Logic | Yes |

| | |
| --- | --- |
| Integrated DSP | Yes |
| Display | Yes |
| Power supply voltage | 230 V |
| Automatic on/off | Yes |
| Safety class | 2 |
| Fuse | Yes |
| Storage for settings when disconnected | Yes |
| Standby-Function | Yes |
| Total power output capacity (RMS) | 90 W |
| Amplifier configuration | 6.0 |
| Amplifier technology | Class D |
| Amplifier channels | 6 |
| Integrated DD/dts/PLII-Decoder | Yes |

| | |
| --- | --- |
| Enclosure material | Plastic |
| Enclosure surface | Matte, lacquered |
| Keyhole plate mounted | Yes |
| Wall mounting brackets | Yes |
| Tweeter (number per enclosure) | 2 |
| Tweeter (diameter) | 20 mm |
| Tweeter (material) | Fabric |
| Midrange driver (number per enclosure) | 8 |
| Midrange driver (diameter) | 44 mm |
| Midrange driver (material) | cellulose |
| Frequency range | 180 - 20000 Hz |
| Maximum sound pressure level | 100 dB/1m |
| Acoustic principle | 2-way-system |
| Enclosure type | Closed |

| | |
| --- | --- |
| Remote control | Infrared |