Highlights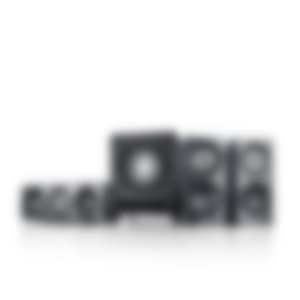 Key advantages at a glance
5.1 expansion set for the Definion 3/3S series
Transforms the Definion 3 or 3S into a surround system with centre, subwoofer & rear speakers
Included components: 2 x Definion 3S, 1 X Definion 3 Center, 1 X Subwoofer T 10
Suitable for use with high-end AV receivers
Features
All technologies at a glance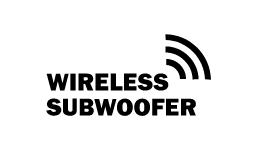 Wireless subwoofer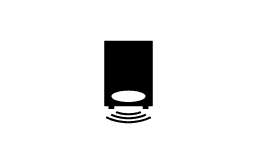 Downfire-Subwoofer. Der Tieftöner ist zum Boden hin ausgerichtet.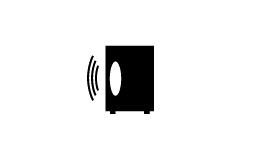 Front-firing subwoofer
Definion 3 - 5.1-Ausbau-Set
This 5.1 expansion set transforms your Definion 3 or Definion 3S loudspeakers into the perfect surround sound system. The individual components are precisely aligned with the Definion 3 series in order to ensure optimal playback. The powerful subwoofer transforms every movie into a cinematic experience.
Our Berlin-engineered SCA Coaxial Enclosure
Teufel spent two and a half years developing the DEFINION 3's unique flat diaphragm coaxial enclosure. SCA (Synchronized Coaxial Acoustics) technology allows it to act as a single point audio source, ensuring the least possible lag between midwoofer and tweeter.

Nearly all output frequencies reach the listener's ear at exactly the same time, resulting in particularly authentic and natural sound reproduction.


Sound dispersion
Like in the real world, individual sounds are perceived as coming from a single source. Sound is dispersed uniformly for identical audio at various listening positions.

Tweeter and midwoofer
The tweeter and midwoofer are fused together into a single element. This leads to a superior sense of space than can be achieved with a separate tweeter.

Flat diaphragms
Flat diaphragms avoid constricting the tweeter sonically. They vibrate air particles naturally on a single plane, preventing interference and producing more precise sound as a result.
Precision bass reflex system
A completely redesigned bass reflex systems uses a precision channel that eliminates nearly all of the problems that often occur with bass reflex systems. The precision channel's innovative qualities include:
A low crossover frequency to the SCA driver
The elimination of wind noise though a larger channel size
Special constructed molding and curvature of the channel for a deep resonance frequency
The exact dimensioning of the bass reflex channel ensures that the air rushing through it extends the bass range exactly where the woofer's low end leaves off.
T 10 Subwoofer
For the first time Teufel offers a subwoofer that can be configured in either front- or down-firing modes. Don't let the 150-Watts fool you. The new Class-D amplifier's high efficiency and extremely low noise mean it can go toe-to-toe with any 300-Watt amplifier.
High-end-class active subwoofer, configurable in front- and down-firing modes

250 mm diameter subwoofer
Power: 150-Watt, highly efficient Class-D power amplifier with low power consumption
Automatic on and off
Wide variety of settings and circuit breaker

Can be positioned horizontally or vertically with universal feet
Integrated wireless module - compatible with CINEBAR Pro, DUETT, TRIOS and IMPAQ receivers. Denon/Marantz or Yamaha/Pioneer receivers require the Subwoofer Wireless Transmitter.
Included components
Definion 3 "2.0>5.1 Extension-Set Surround"
2 × Satellite Speaker DEF 3S FCR – anthracite

4 × rubber feets for DEF 3 S (Set)

1 × Baseplate DEF 3S FRB (pair) – Black
1 × T 10 Subwoofer – Black
1 × Center Speaker DEF 3 C – anthracite
Specifications
Satellite Speaker DEF 3S FCR

High-end stereo bookshelf speaker with extraordinarily precise play back

| | |
| --- | --- |
| Width | 20 cm |
| Height | 42,5 cm |
| Depth | 35,5 cm |
| Weight | 13 kg |

| | |
| --- | --- |
| High Level speaker inputs | 1 |
| Terminal clamps | Gold-plated screw terminals |
| Minimum amplifier output power recommended | 25 W |

| | |
| --- | --- |
| Suitable for AV receiver | Yes |
| Suitable for banana plug | Yes |
| Maximum cable diameter | 6 mm |
| Equalisation openings (pos.) | Backside |
| Equalisation openings | 1 |
| Enclosure material | MDF |
| Enclosure surface | Lacquer, silk matte |
| Net internal volume | 14,5 L |
| Tweeter (number per enclosure) | 1 |
| Tweeter (diameter) | 25 mm |
| Tweeter (material) | Fabric |
| Midrange driver (number per enclosure) | 1 |
| Midrange driver (diameter) | 105 mm |
| Midrange driver (material) | Aluminium |
| Woofer (number per enclosure) | 1 |
| Woofer (diameter) | 160 mm |
| Woofer (material) | Carbon fiber |
| Continuous power handling (IEC - Long Term) | 100 W |
| Sensitivity (2.83 V / 1 m) | 86 dB |
| Frequency range | 50 - 22000 Hz |
| Peak power capacity (IEC - Short Term) | 140 W |
| Maximum sound pressure level | 105 dB/1m |
| Impedance | 4 - 8 Ohm |
| Crossover frequency to Woofer (recommended) | 60 Hz |
| Acoustic principle | 3-way-system |
| Enclosure type | Bass reflex |
| Crossover frequency internal switch | 450 / 3300 Hz |

T 10 Subwoofer

High-end-class active subwoofer that can be configured in either front- or down-firing modes

| | |
| --- | --- |
| Width | 35,1 cm |
| Height | 48,3 cm |
| Depth | 38 cm |
| Weight | 15,6 kg |

| | |
| --- | --- |
| Cinch input | 1 |

| | |
| --- | --- |
| Power supply voltage | 230 V |
| Automatic on/off | Yes |
| Maximum power consumption | 150 W |
| Mains lead fixed | Yes |
| Safety class | 2 |
| Fuse | Yes |
| Storage for settings when disconnected | Yes |
| Standby-Function | Yes |
| Standby-Power consumption | 1 W |
| Bass boost/EQ | Yes |
| Input gain adjustment | Yes |
| Level control | Yes |
| Phase control | Yes |
| Wireless Subwoofer | Yes |
| Power output capacity impulse (peak) Bass | 150 W |
| Amplifier configuration | 1.0 |
| Amplifier technology | Class D |
| Amplifier channels | 1 |

| | |
| --- | --- |
| Lowest frequency (-3 dB) | 33 Hz |
| Suitable for AV receiver | Yes |
| Equalisation openings | 1 |
| Downfire | Yes |
| Frontfire | Yes |
| Enclosure material | MDF |
| Enclosure surface | Laminated, matte |
| Integrated stand | Yes |
| Woofer (number per enclosure) | 1 |
| Woofer (diameter) | 250 mm |
| Woofer (material) | Aluminium |
| Frequency range | 33 - 190 Hz |
| Maximum sound pressure level | 115 dB/1m |
| Acoustic principle | 1-way-system |
| Enclosure type | Bass reflex |

Center Speaker DEF 3 C

High-end centre loudspeaker with extraordinarily precise play back

| | |
| --- | --- |
| Width | 59,2 cm |
| Height | 20 cm |
| Depth | 18,8 cm |
| Weight | 11 kg |

| | |
| --- | --- |
| High Level speaker inputs | 1 |
| Terminal clamps | Gold-plated screw terminals |
| Minimum amplifier output power recommended | 30 W |

| | |
| --- | --- |
| Suitable for AV receiver | Yes |
| Suitable for banana plug | Yes |
| Maximum cable diameter | 6 mm |
| Enclosure material | MDF |
| Enclosure surface | Varnish |
| Magnetic shielding | Yes |
| Net internal volume | 10 L |
| Integrated stand | Yes |
| Wall mounting brackets | Yes |
| Tweeter (number per enclosure) | 1 |
| Tweeter (diameter) | 25 mm |
| Tweeter (material) | Fabric |
| Midrange driver (number per enclosure) | 1 |
| Midrange driver (diameter) | 105 mm |
| Midrange driver (material) | Aluminium |
| Woofer (number per enclosure) | 2 |
| Woofer (diameter) | 160 mm |
| Woofer (material) | Carbon fiber |
| Continuous power handling (IEC - Long Term) | 100 W |
| Sensitivity (2.83 V / 1 m) | 85 dB |
| Frequency range | 100 - 22000 Hz |
| Peak power capacity (IEC - Short Term) | 140 W |
| Maximum sound pressure level | 105 dB/1m |
| Impedance | 4 - 8 Ohm |
| Crossover frequency to Woofer (recommended) | 100 Hz |
| Acoustic principle | 3-way-system |
| Enclosure type | Closed |
| Crossover frequency internal switch | 450 / 3400 Hz |